Visit www.LeakTronics.com to learn more.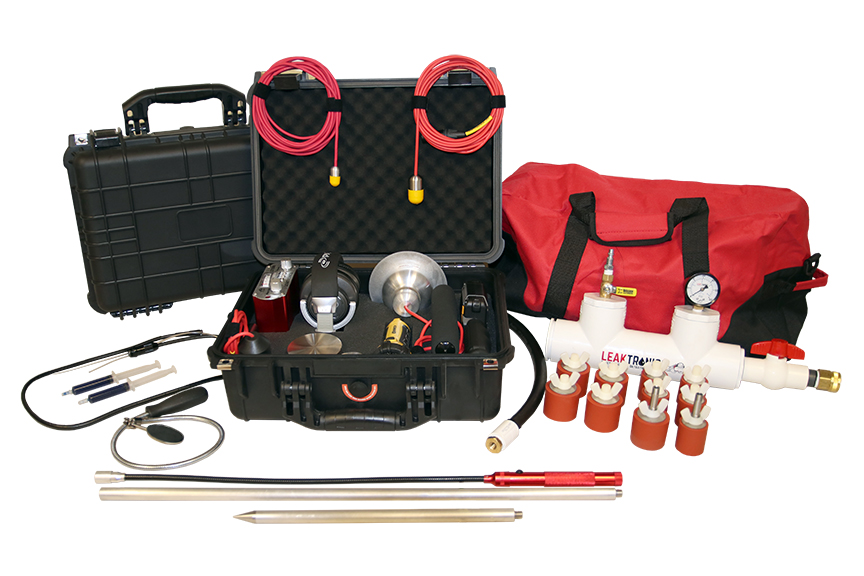 THE PRO COMPLETE KIT
LeakTronics Pro Complete Leak Detection Kit offers a complete leak detection kit featuring the Phantom Powered LT1000 Amplifier, the heart of all LeakTronics leak detection equipment kits. The Pro Complete Kit includes multiple pieces of listening equipment that offer incredible versatility in leak detecting. This includes a pressure testing kit for finding leaks in pipes, a Deckplate that allows us to find leaks below concrete and solid surfaces and the multi-purpose Pipe Probe that will detect leaks beneath soil and dirt, landscaping and aggregate. Along with the high sensitivity of LeakTronics patented hydrophones, discovering leaks using non-invasive methods is possible by CalTech in any pool and in any pool equipment.
The Pro Complete Kit is used throughout the swimming pool industry on concrete, Gunite, fiberglass, composite and vinyl liner applications and is trusted worldwide for non-invasive leak detection by thousands upon thousands of professionals. Designed and manufactured by CalTech Pools owner Darren Merlob, there is simply no better expert leak detection company you can call than CalTech Pools.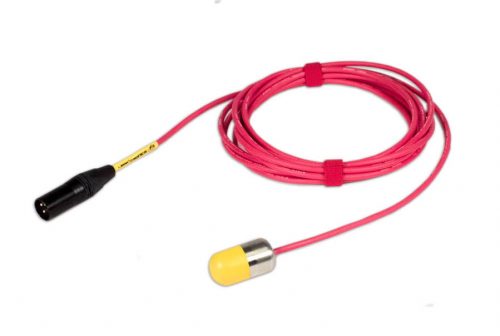 The PoolScope
For precise omni-directional listening throughout the entire pool.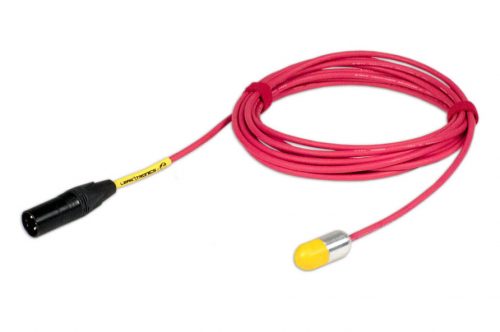 The PipeMic
For listening inside pipes and tight spaces.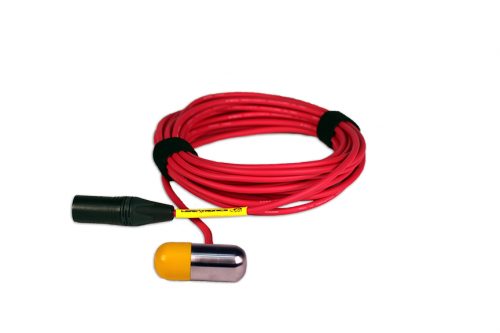 The SideMic
For uni-directional listening on vertical services.