As far as home amenities go, having a luxurious outdoor pool provides an experience like no other. The joy of floating on your own piece of the map with little outside interruption and a sense of bliss is nearly overwhelming. There is nothing like having a pool.
While the southland and coastal areas of the US often enjoy year round potential for a dip, the rest of the country dreams of stepping out of the living room and into an oasis that offers the complete pleasure of the outdoor pool experience … without the outdoors. Yes, big glass windows to bring in sunshine, but the cold and the snow where it belongs … outside.
The cost to create an indoor oasis, outside of the property ownership itself, can start in the neighborhood of half a million dollars, but the results are stunning when the money is spent and the pool area is built right.
Check out some of these indoor oasis features that have been added to some high ticket houses.
#1: In Poughquag, NY:
They call it Sugar Maple Farm. It's 18,000 square feet of palatial residence that overlooks its own private lake from a rooftop balcony. It's got a tennis court, eight bedrooms, nine bathrooms and a 15 million dollar price tag. What it also has; a rugged log cabin interior pool area that reflects the mountainous landscape of upstate New York and even offers two life-sized bears that enjoy the built-in waterfall as you swim.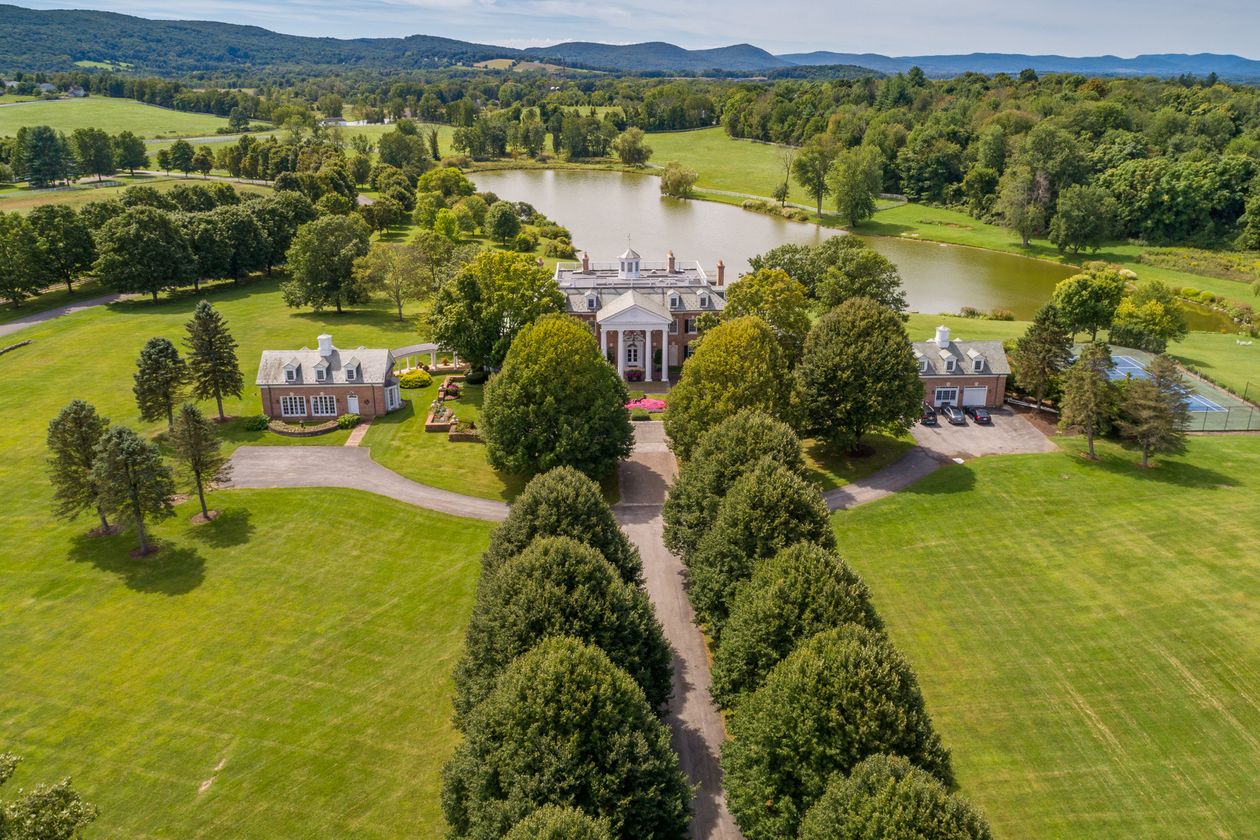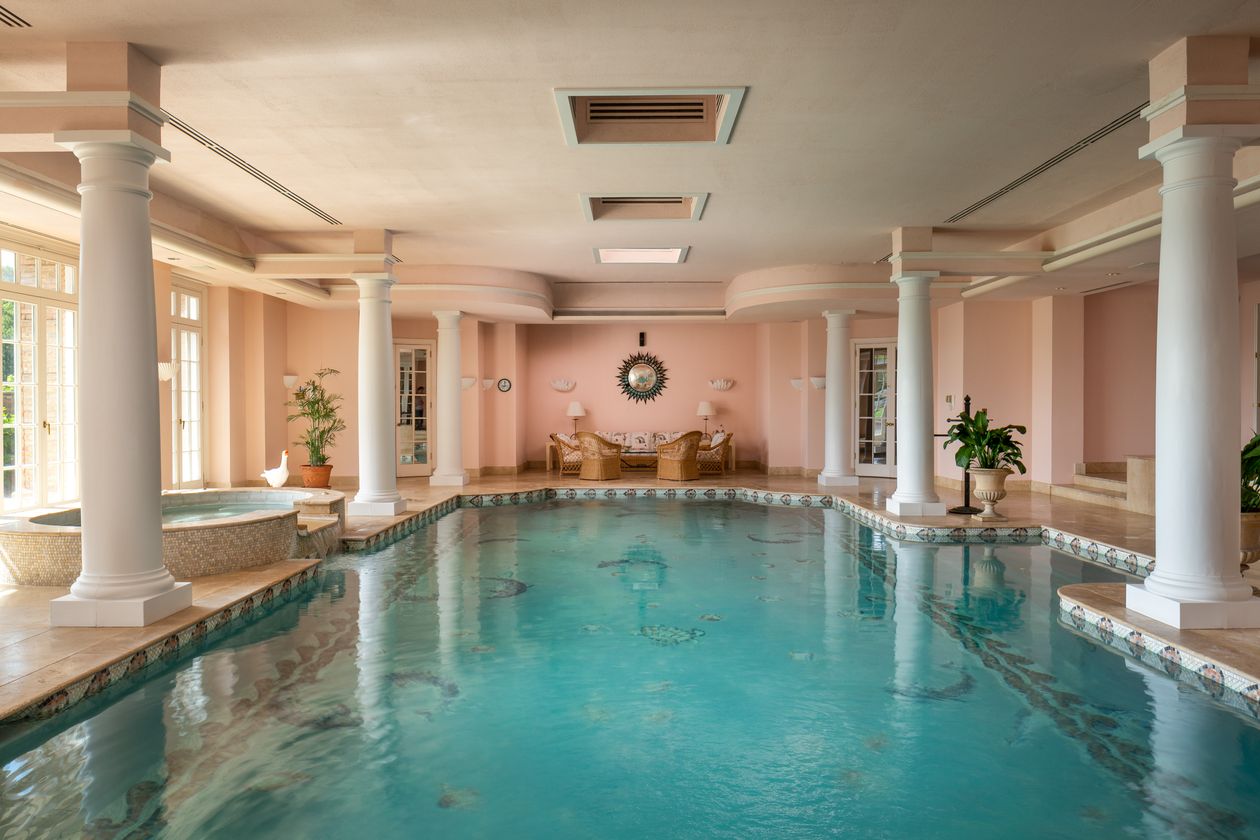 #2: In Jackson, WY:
Located near Great Teton national Park, this 6 bedroom, nearly 7000 square foot home matches the earthy landscape and has a private property lake and stream that soothes the owners to sleep after a swim in hotel style, glass enclosed slice of heaven. With extensively high ceilings and sun from every angle, this pool tops our favorites to dream of owning.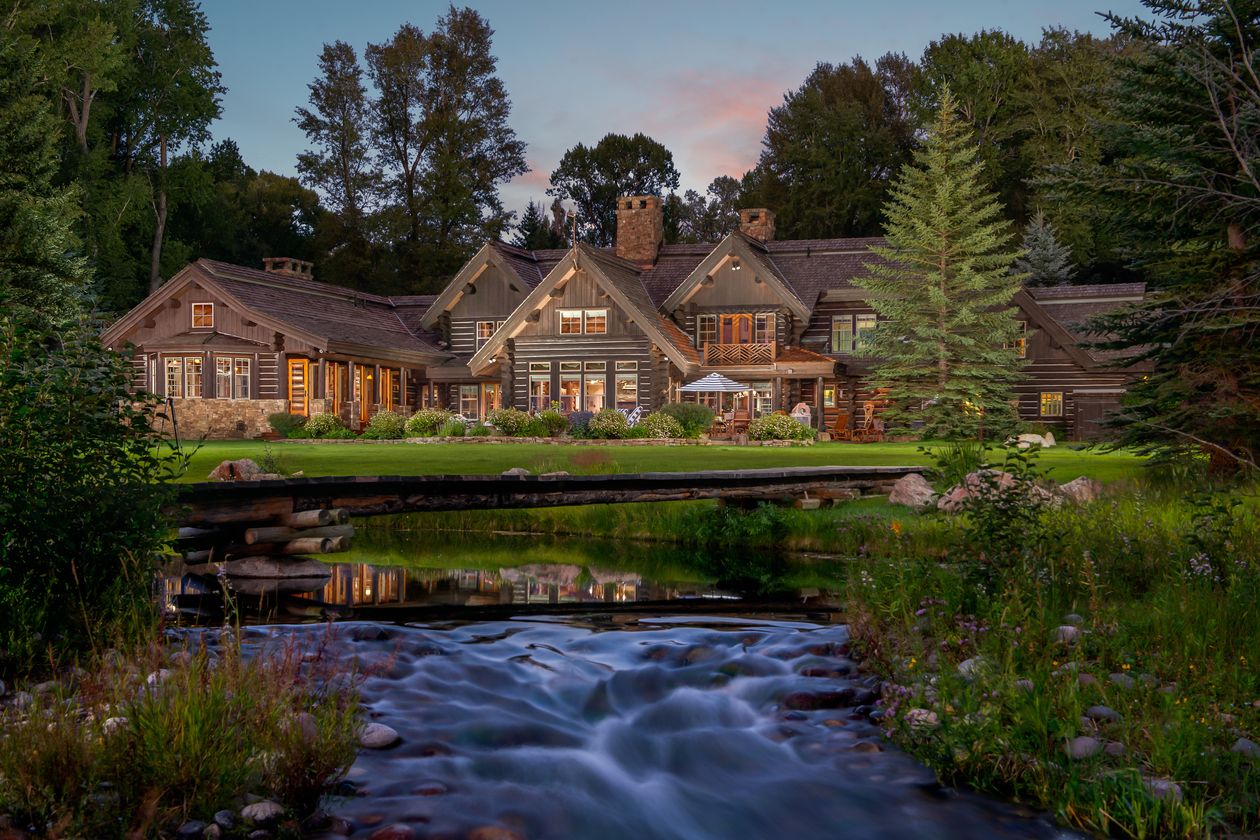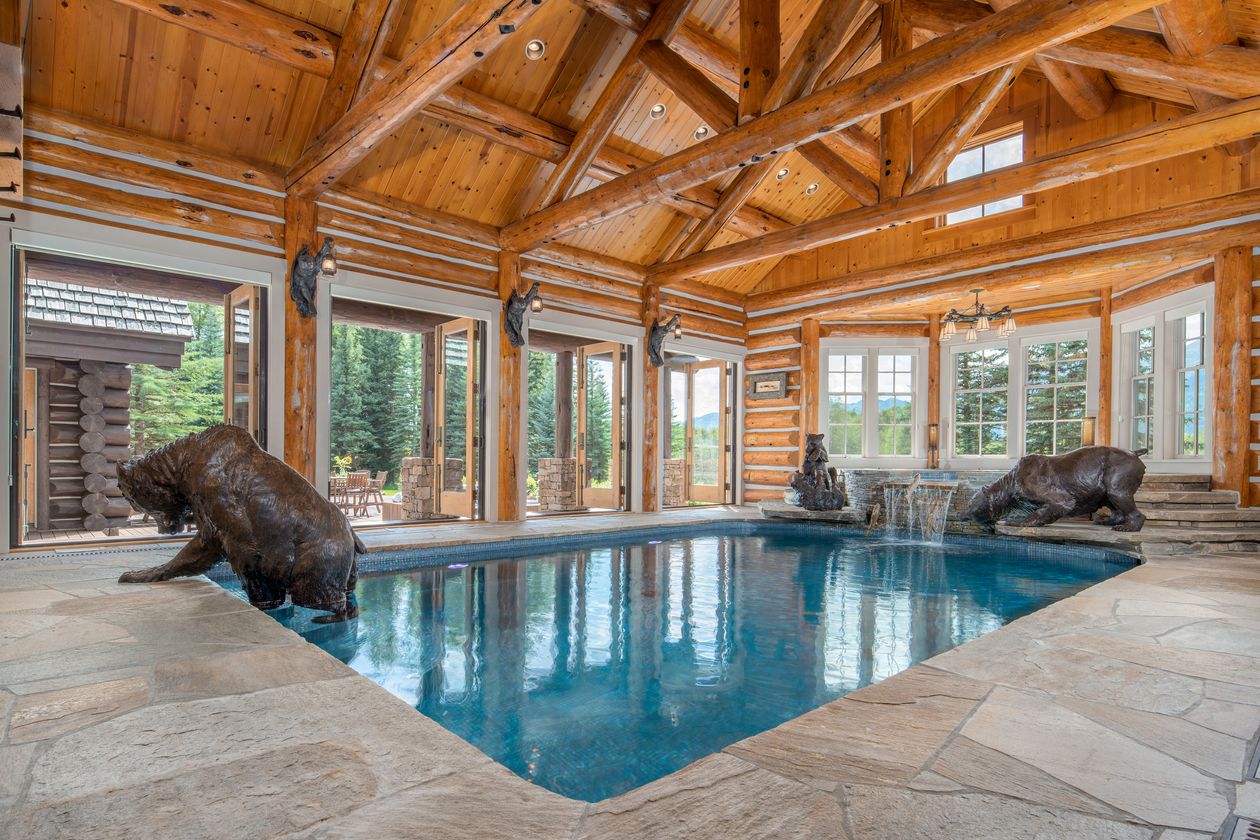 #3: In Damascus, OR:
This home has a massive winding driveway that brings visitors to 5 million dollar slice of paradise that may only have three bedrooms, but they're huge. This home has a theater and a golf course near by, maybe we can borrow it for a vacation. What is even bigger is the hotel styled pool with high vaulted glass ceilings and sunlight from every angle. Just breathtaking.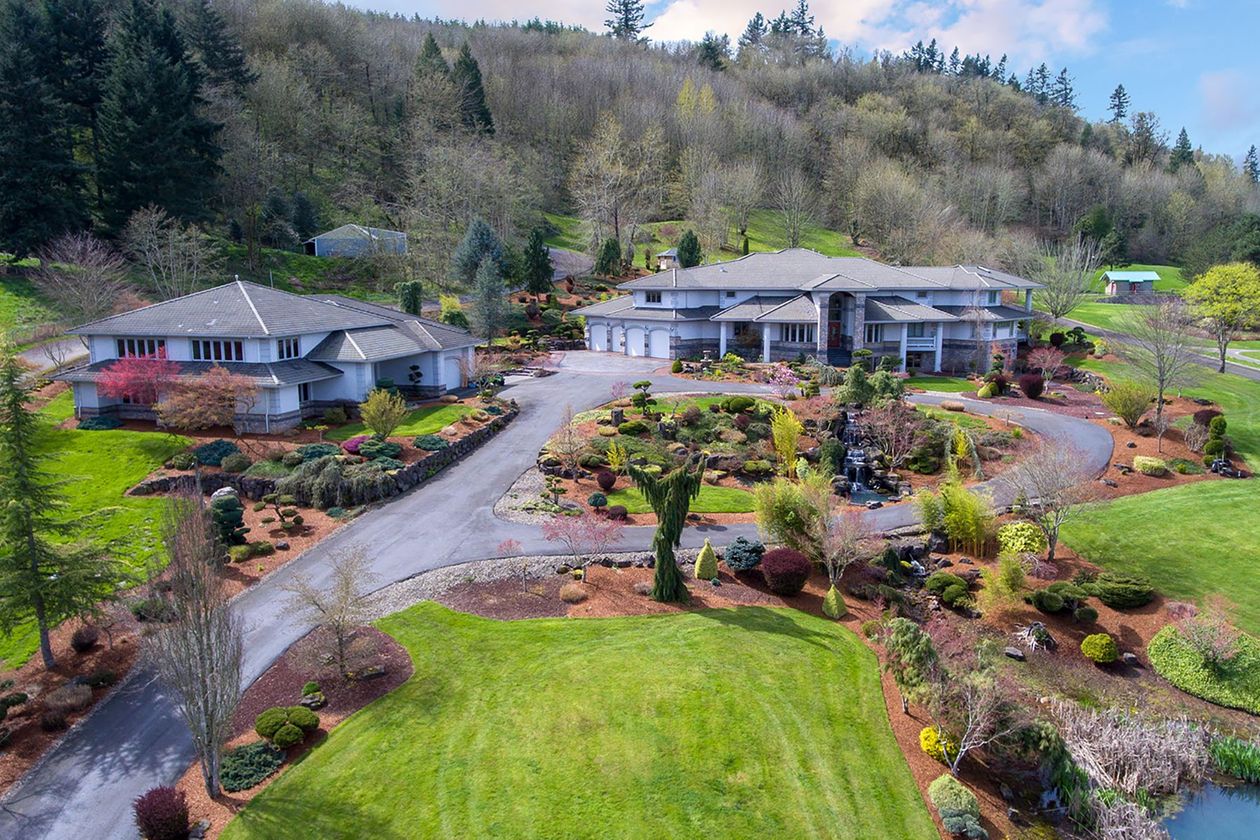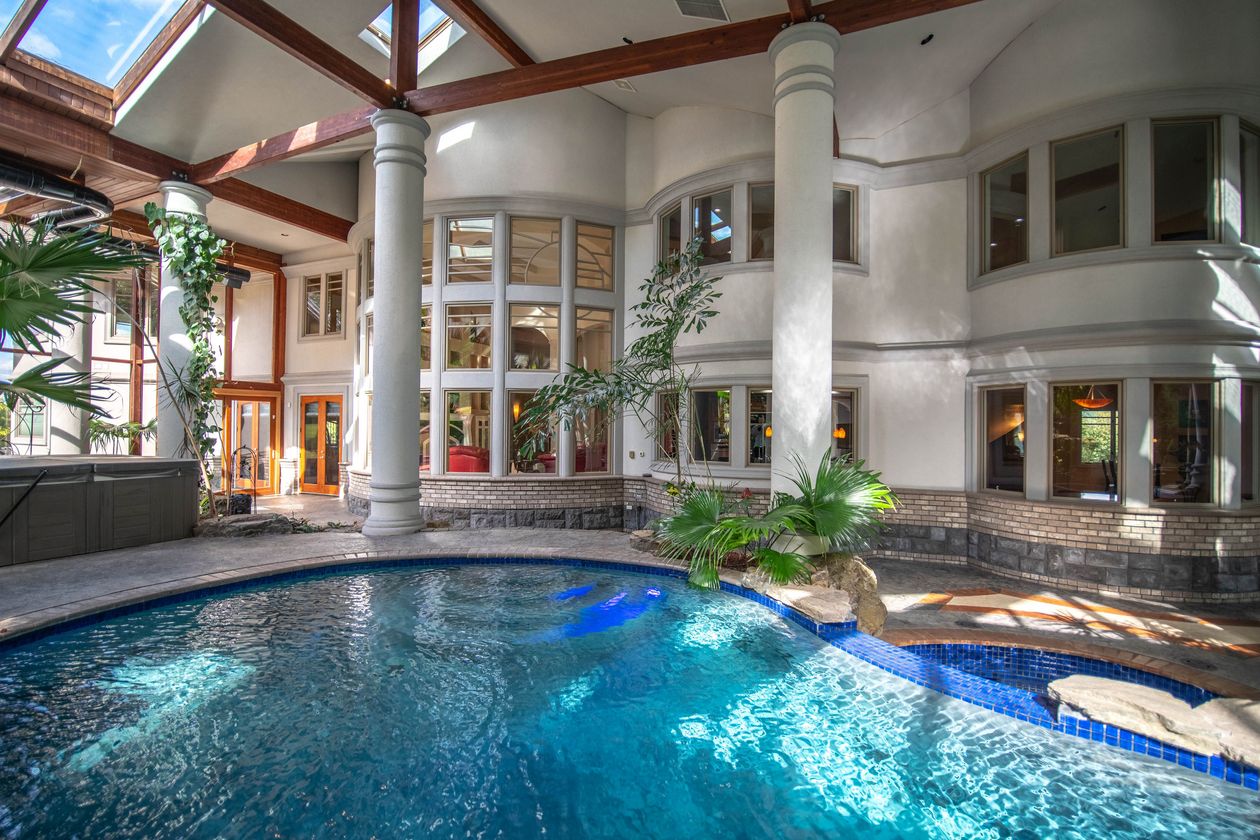 #4: Wilmington, NC:
Nestled in along the intercostal waterway, on 10 acres of finely manicured landscape, this 4-story home carries a nearly 8 million dollar price tag and a palatial indoor swimming pool that overlooks the water, with dolphins and turtles set into the tile floor.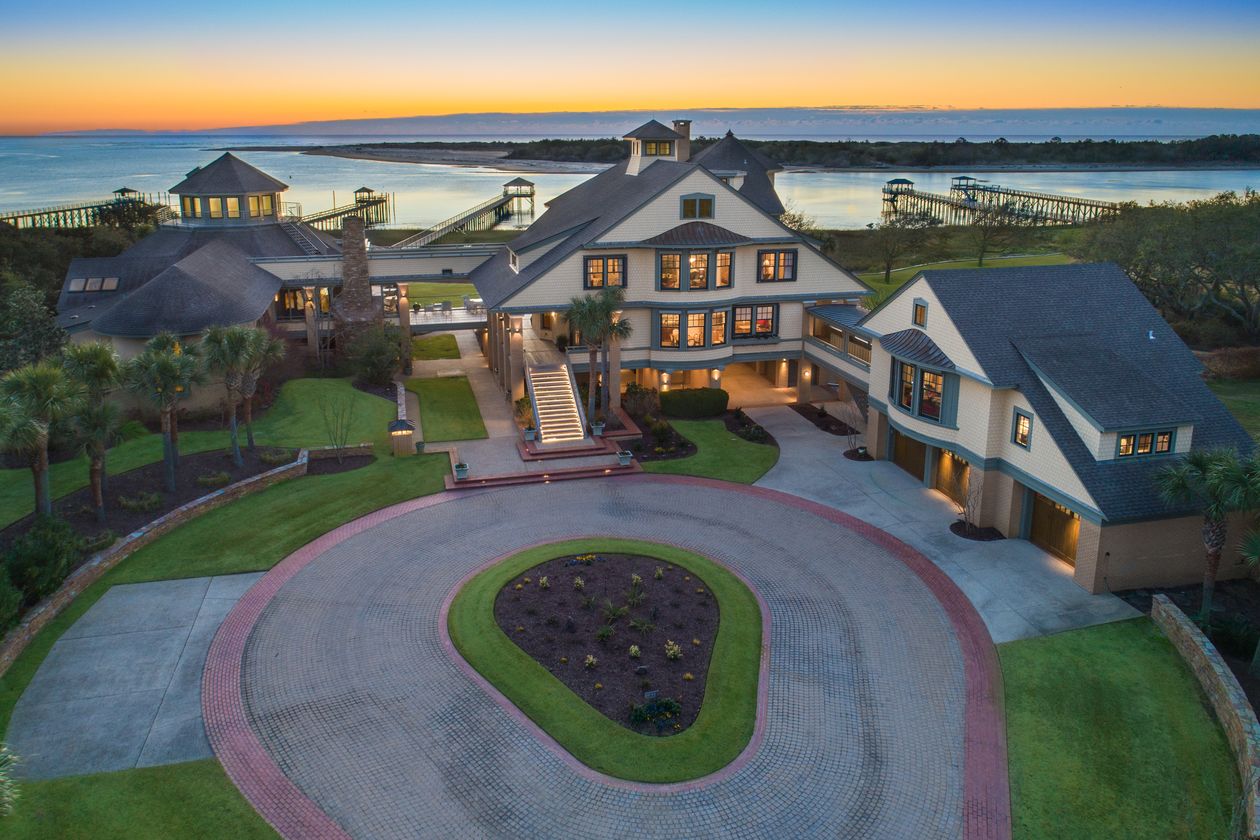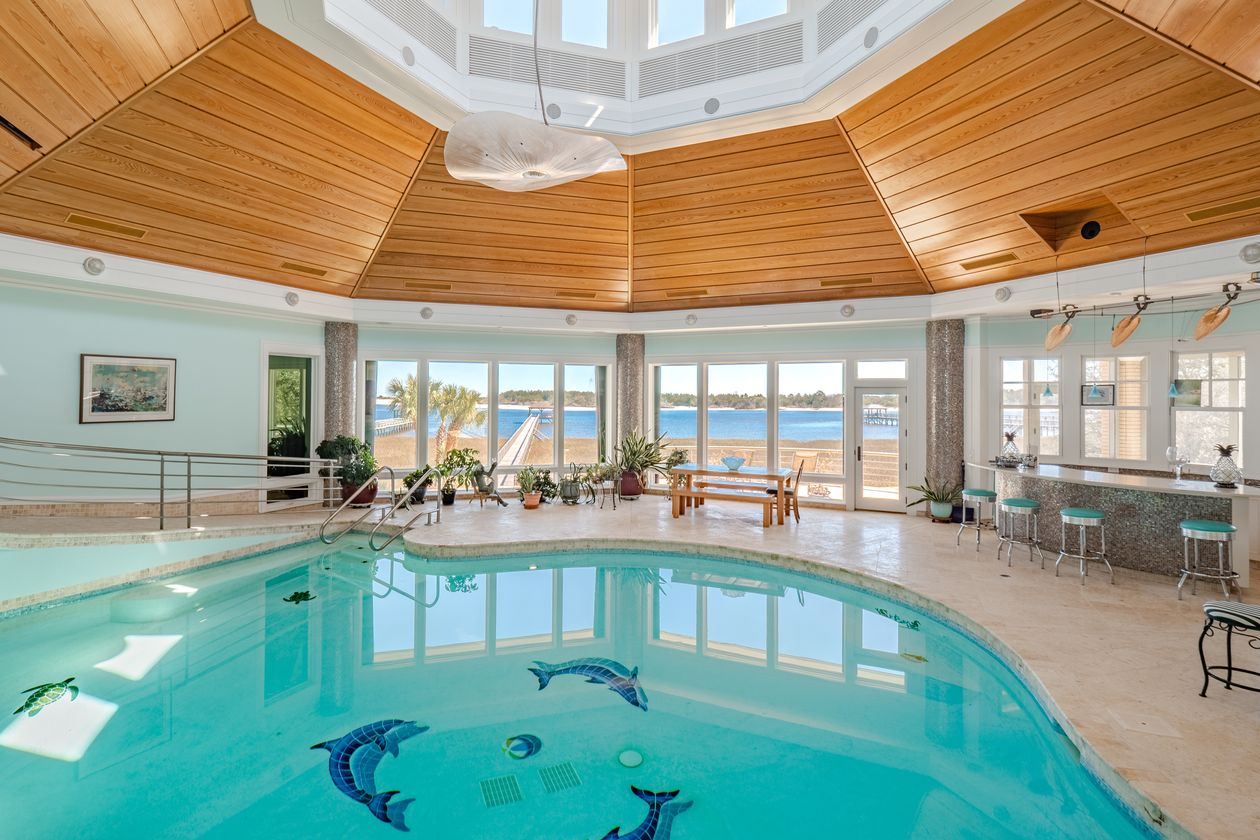 Regardless of the price tag, the size or the location, all these pools have one thing in common that cannot be denied; they're eventually going to lose water and they'll need a leak detection. When your pool suffers from the question, "Am I losing water?" – call CalTech Pools. Serving the map from Agoura to Simi Valley, Malibu to Beverly Hills and the San Fernando Valley.
Schedule a leak detection today, call: 818-436-2953. Find your leaks and make repairs.