I would like to preface this article with the understanding that a proper inspection of a pool is more than just a visual inspection. Home inspectors are not trained to provide a proper leak detection, they simply look at the pool and report whether it appears functional or not. A visual inspection does not tell a home buyer if a pool is losing water.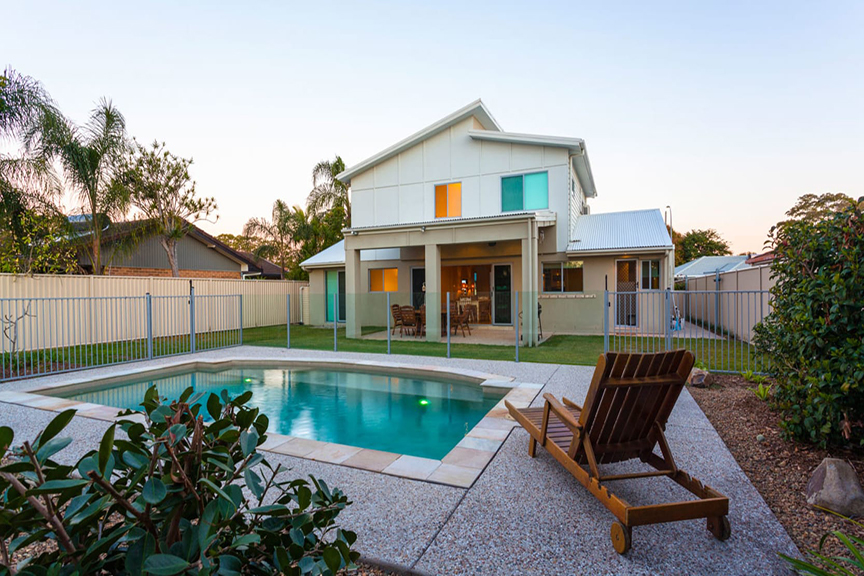 Home buyer Jim Sheffield of Virginia shares, "When we saw the house, the pool looked great. The water was clear, the pool was topped off and the equipment was running and not leaking anywhere. they set it up to appear great, the home inspector even agreed that the pool looked inviting. when we got the keys to the house and started moving in, I looked out the window and saw the pool level down from being full. In the week we moved in, the pool lost almost 9 inches of water. We were perplexed and called for a leak detection. In the end, the repair we had to make to stop water loss cost us $6,000 and we were on the hook for it. Sure the pool is great now, but if we'd had a leak detection performed before we bout the e house, we'd still have that six-thousand dollars."
A proper leak detection involves an hour on the pool, or less. The technician drops a microphone in the pool when it's filled and listens for the sound of water escaping through a crack, a broken fitting or a leak in a pipe or drain, even in the skimmer. It's a non-invasive process and in the long run, the few hundred dollars it costs to ensure there isn't a leak will be a lot less hassle and cost of making repairs later.
On the Los Angeles landscape, some neighborhoods have more homes with pools than without. it might not be a key point to sell a home, but if the home is transferring from one owner to another, the responsibility for the pool is also transferring hands. The buyer, the seller and the agent should all be aware of what the buyer is inheriting, because repairs and lawsuits are expensive.
Call CalTech Pools today to have your pool leak detection performed before you buy or sell and save the stresses you'll deal with later by doing the right thing today. You had the roof, the attic, the foundation, the electricity and the plumbing verified – don't ignore the pool.
Call CalTech to schedule your appointment today at 818-436-2953.