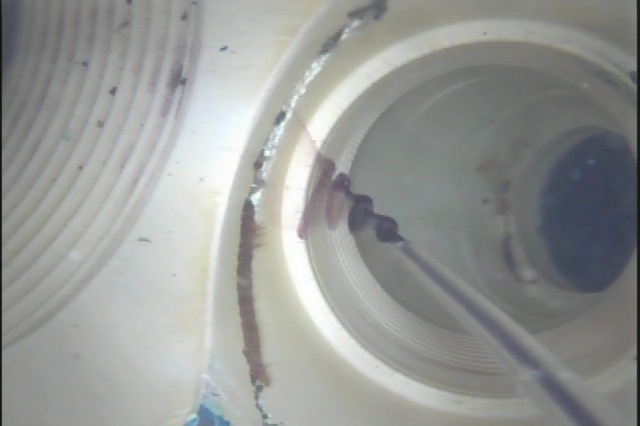 One thing that separates the men from the boys in the swimming pool leak detection business is the equipment that each company uses.  At Caltech Pools, we pride ourselves in having not only every tool, but the absolute best tools in our arsenal.
The above picture shows us injecting dye into a cracked pipe 35 feet beyond the point of entry and approximately 8 feet below ground level.
Having the proper tools is not only a necessity for pinpointing swimming pool leaks, but it's also nice to be able to actually show the customer what is going on in their swimming pool plumbing lines.
Below are more photos take with our videoscope.