There is a method to our madness and let me explain why.  Being in the swimming pool leak detection business for as long as I have, you see many strange things.  Some of our customers sometimes wonder why we ask as may questions as we can about their particular swimming pool leak.  Example
How long has the

swimming pool

been leaking?
Does the swimming pool leak faster or slower with the pump on?
Has any work (construction) been recently done around the house or pool area?
Now understand – we are always going to check your swimming pool completely, however, the more we know, the easier it makes our job.
A good example of how our questioning led to a quick and thorough diagnosis was at a recent pool leak detection in Van Nuys.  We had been performing a diagnosis when the customer arrived home and happened to tell us that a child fence had been recently installed around the pool perimeter.  While we already knew that there was a leak in the return lines, the information that the customer gave us was  crucial.  Why? Because the pool fence contractor tried to hide the fact that they hit the line by stuffing it with plastic.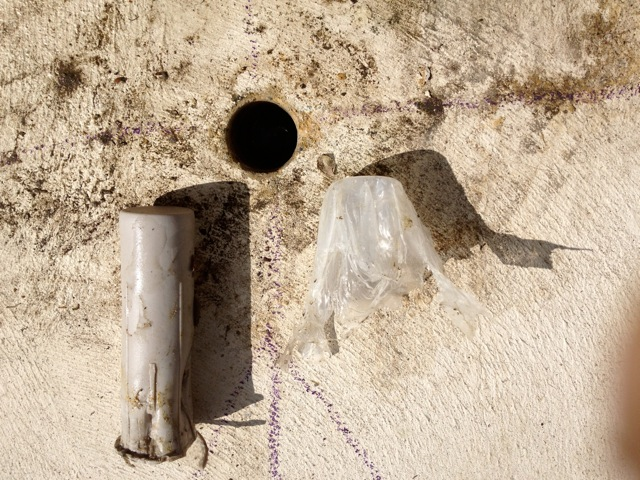 After cutting and digging up the line, we had seen that they hit the line in multiple areas (see below)
In closing, the fence contractor did not love us for our findings but the customer was thrilled.
P.S. We have also found these issues with the same contractor (who we will not name) on jobs in Santa Monica, Beverly Hills, Sherman Oaks and Tarzana.