People have to realize that both swimming pool leak detections and swimming pool inspections are a specialty field.  Aside from having a deep knowledge and understanding for how pools are built, remodeled,  and function, a swimming pool leak detection company must have the specialty equipment needed to perform various leaks under different circumstances.  Here are a few examples
We were recently called to perform a pool leak detection in Sherman Oaks Ca. on a residential pool right off of Ventura Blvd (a pretty busy road).  Normally, after performing a premilinary walk through, we break out our Leaktronics listening device to start listening to the plumbing lines.  After doing just that, I came to the conclusion that this cannot possibly be done due to high traffic noise.  This situation left me with three choices
1. Come back at a different time when traffic was reduced,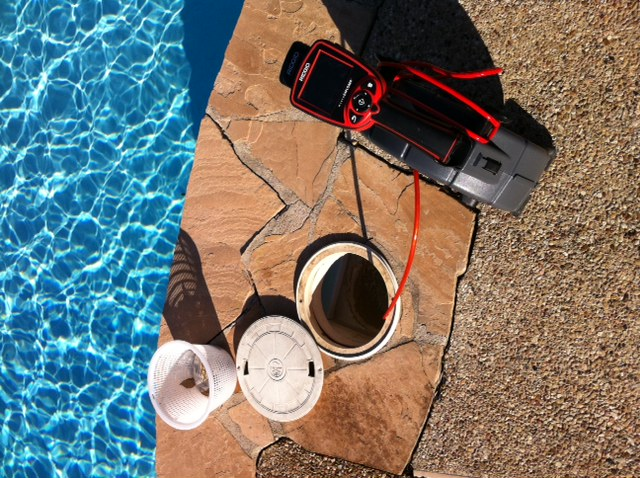 2. Pressure test the lines however, this would not really help pinpoint the leak, or
3. Perform a videoscope inspection of the lines with a dye injection process to precisely locate the leak
On this job I chose the third option and located the leak in about a half hour in the skimmer line.
Moral of the story, be prepared. Caltech Pools specializes in swimming pool leak detection, inspection and pool repairs.
We don't build pools.
We don't remodel pools.
We don't service pools.
All we do is specialize in finding swimming pool leaks, structural issues , pool plumbing issues and we do our best to advise our customer on the best possible solutions for repair
Los Angeles
West Los Angeles
San Fernando Valley
Beverly Hills
Encino
Woodland Hills
Tarzana
Burbank
Northridge
West Hills
Calabasas
Granada Hills
Glendale
Santa Clarita
Hollywood
Santa Monica
Agoura
Simi Valley
Reseda
Camarillo
Thousand Oaks
Sherman Oaks
Pacific Palisades
Malibu
Darren Merlob President
Leaktronics
Caltech Pools
Torque Lock Structural Systems